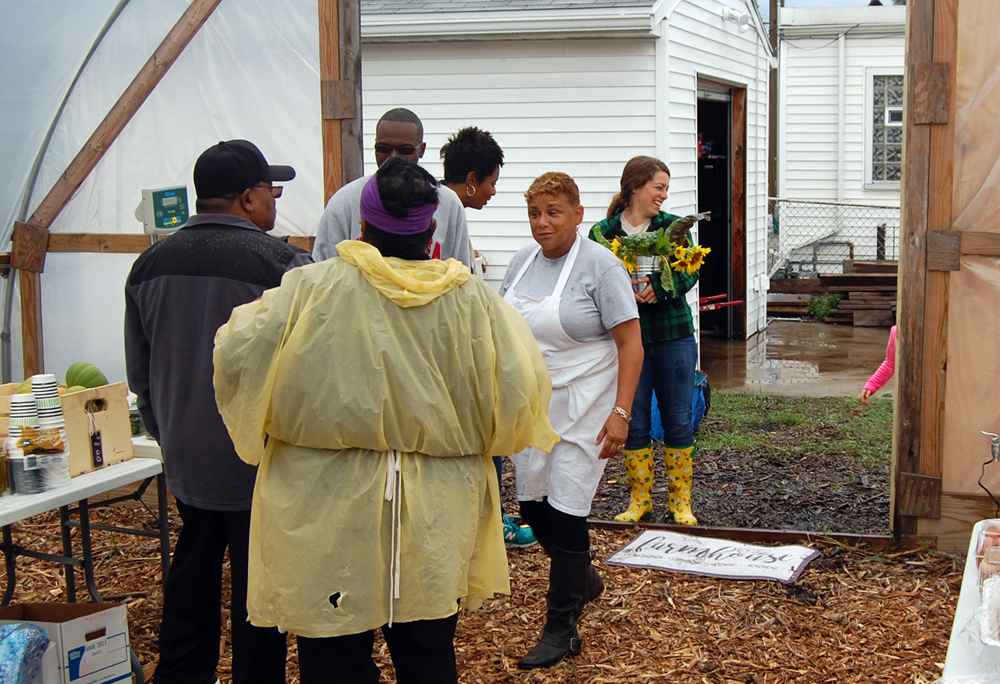 FARMERS MARKET AT FAITH FARMS
Miracle farms grow in Gary
Contributed By:The 411 News
Faith Farms makes its great leap forward to year round growing
In case you missed it, a tour of Gary's farms was held on September 23: Seven of them, including East Chicago's Aquaponics farm. It's in a greenhouse that uses water instead of soil.

Now, two of the 7 might be subject to debate. Walter Jones' Grow Space sits in a yard between two houses. He fits in about 15 types of vegetables in the garden that's dedicated to a network of word-of-mouth customers. Jones doesn't use pesticides or herbicides.

The Blind Social Center's Living and Learning Garden is a new project at the center. The garden has raised beds at various heights to accommodate different physical abilities of the center's patrons. For the visually impaired, audio units describe the type of produce growing in each bed.

Remaining farms on the tour were Peace Baptist Church's Peace Garden and Farms, Christ United Methodist Church's Stewart House Urban Farm & Garden, and Progressive Community Church's Faith Farms. The last is Thea Bowman Leadership Academy's Eagles Nest, a student run farm that has hens and milking goats. The school sells its eggs.

In just four years, Faith Farms has expanded from a few vegetable plots to growing year round. At last week's Farmers Market, summer crops were being harvested and sold. Seeds for winter crops of greens, cabbage, onions, beets, and carrots will be set in compost cells to get them started before placing them in the ground of a hoophouse. The farm has 3 hoophouses for growing and a fourth for the seed house.

"We didn't have a clue when we started growing food," said Progressive's Pastor Curtis Whittaker. "So, me and my wife, LaShawn, went to Milwaukee. We took classes at Growing Power from Will Allen, the father of urban agriculture in America."

Pastor Whittaker asked Freida Graves, another church member who didn't have a clue about growing food to be the farm administrator. "I was afraid of bees," Graves said. And she didn't have a garden at home.

The nurse said she prayed on it and then found the time to do it. "As we got out here, we got educated from other farmers." Graves is also in Purdue's Master Gardener class.

The farm is approved for SNAP and EBT benefits, and debit card purchases.

That such labor-intensive work would be welcomed in the 21st century is a miracle in itself and a tribute to the collective spirit of the people who've made the farms successful.

Gary's farm tour was among three tours that day sponsored by the Northwest Indiana Food Council's Farm Hop. Other tours were of local farms in Valparaiso and LaPorte.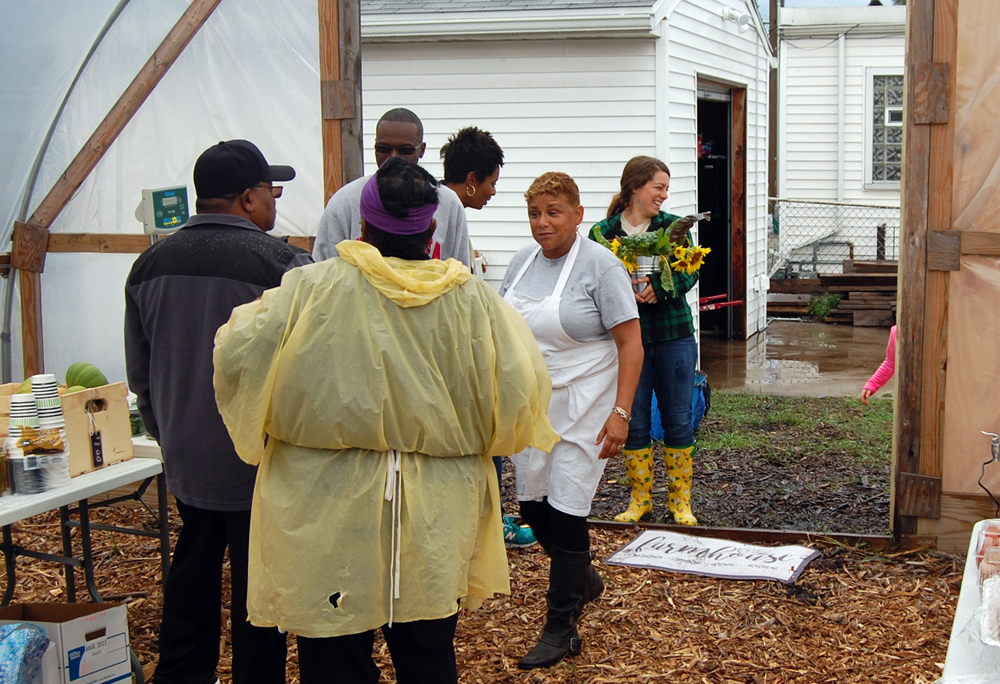 I love it. We're donating food back to the community as well as selling. People are eating healthier. – Freida Graves, Faith Farms administrator




The farm is going to grow more kale this winter. Everybody wants it in their smoothies because it's healthy and they want to lose weight. – Linda Patterson, Faith Farms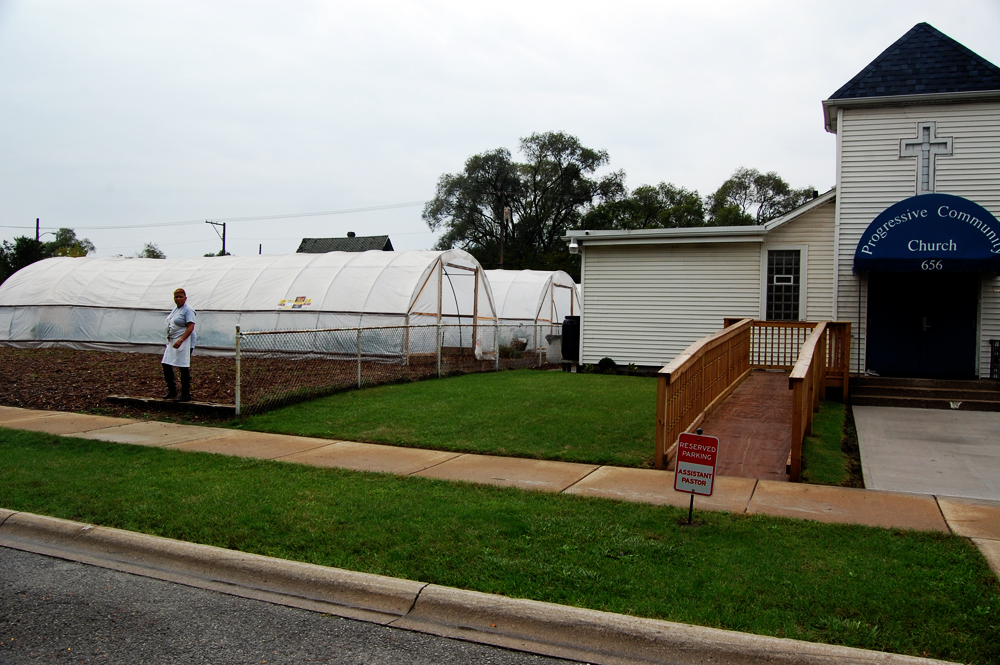 We wanted to grow a lot of food because our community is in the middle of a food desert – Pastor Curtis Whittaker, Progressive Community Church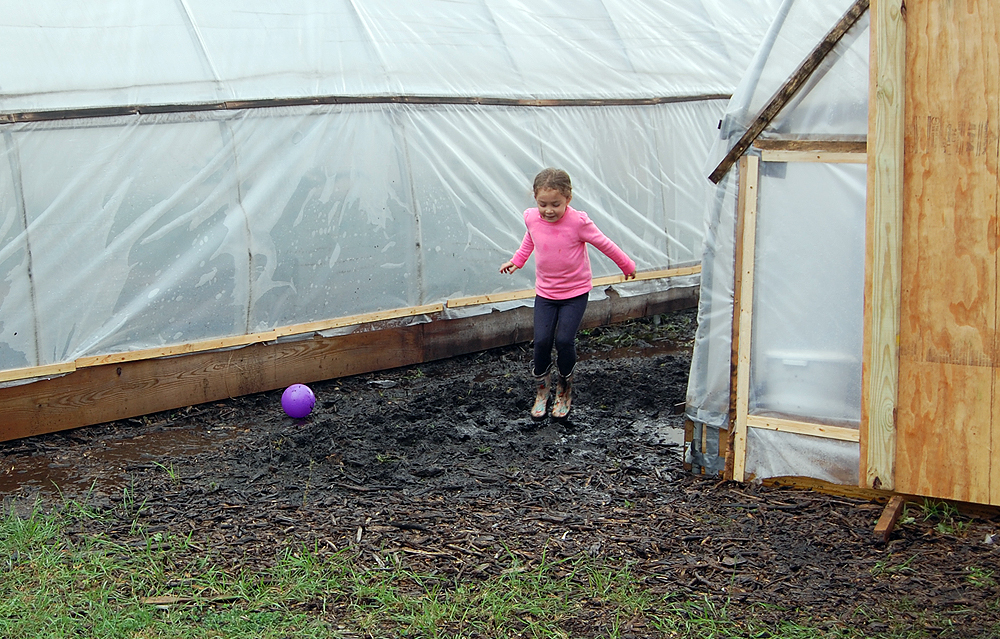 My daughter has the most fun playing in mud puddles – Anne Massie, Northwest Indiana Food Council




Our first farmers market customers – Pastor Curtis Whittaker
Story Posted:10/23/2017